Canton Self Defense Training
Let Hyper Fight Club Self Defense Training Change The Way You Workout
Are you looking to take on the best Self Defense Training in Canton? Then look no further than Canton Karate, where you can learn the most cutting edge defenses with our Hyper Fight Club Adult Self Defense. During each class, you'll learn useful kickboxing combinations and self defense techniques.
Watch your kicks get higher and punches get faster as you get in the best shape of your life. Plus, you'll enjoy benefits beyond the gym, including improved mental toughness and awareness of your surroundings.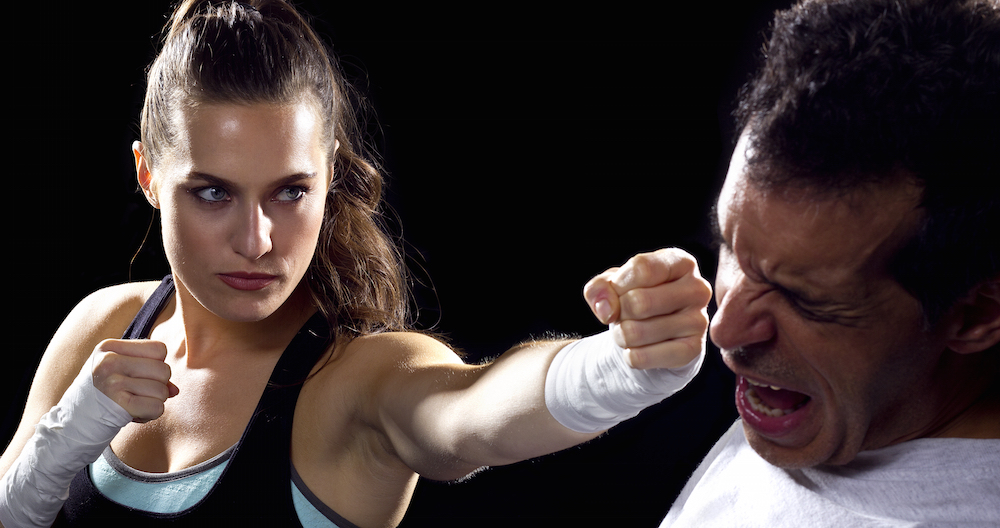 Canton Self Defense Will Keep You And Your Loved Ones Safe
It's no secret that we live in an increasingly dangerous world. Don't get caught unprepared. Our Self Defense program is offered to Canton Karate members as an upgrade to our regular programming, and you'll be glad you made the move.
With our Self Defense training, you'll learn how to:
Block and defend yourself against any attacker
Counter surprise attacks with power and speed
Subdue an attacker and protect those around you
PLUS Enjoy The Added Benefits Of This Rigorous Self Defense Training
Sure, you've probably completed a tough workout recently and felt great about your strength and abilities. But at Canton Karate, we take that to the next level. Our Self Defense training will leave you with a mental edge that few can match because these classes push your body and your mind to be stronger every day.

You'll enjoy:
The best cardiovascular workout we offer
New lean, toned muscles across your entire body
An unbelievable sense of accomplishment
AND a potentially life-saving set of self defense skills
Protect Yourself Today - Sign Up Now For Our Canton Self Defense Classes
Don't go another day unprepared for the threats you might face. Learn how to defend against any bully, criminal, or threat - and enjoy every minute of it. To get started today with our Hyper Fight Club Self Defense training at Canton Karate, simply fill out the form on your screen and we'll take it from there!
Canton's only state of the art Martial Arts Facility