Canton Fitness Kickboxing Classes
Get In The Best Shape Of Your Life With SKILLZ Fit Fitness Kickboxing
Get fit fast with our uniquely designed Fitness Kickboxing classes at Canton Karate. SKILLZ Fit is the Ultimate KICK-YOUR-BUTT–workout that blends kicking, punching, cardio, weights, and more! Get ready to take your fitness to a whole new level! Whether you are tired of the same old fitness routines or are looking for something to kick-start your healthy lifestyle, these Fitness Kickboxing Classes are for you!
Our SKILLZ Fit training can be modified for all fitness levels, so whether you are a beginner or an advanced student, each class has several adjustments to the exercises and routines to give you the BEST workout possible!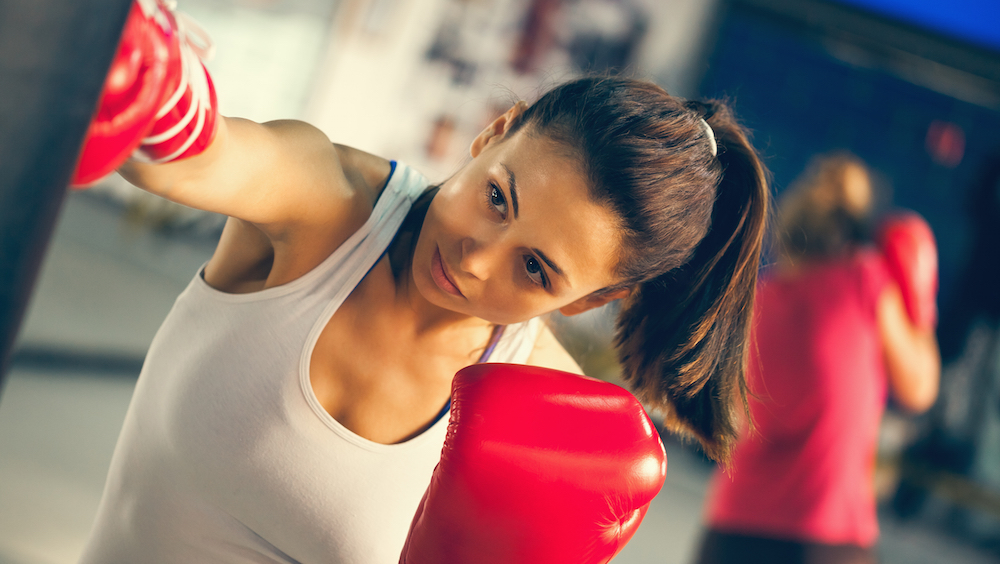 Our Fitness Kickboxing Is Designed To Help You See Real Results!
These total body Fitness Kickboxing Classes will push you to new heights. Enjoy training like you've never seen before with our interval based classes that keep your heart pumping and your muscles moving.
You'll quickly see benefits like:
Lean tones muscles
Boosted cardiovascular endurance
Healthy, sustainable weight loss
AND a rejuvenated feeling of accomplishment!
Every one of our Fitness Kickboxing Classes are strategically designed to push you to your limits but at the same time, you'll ENJOY every minute of it!
PLUS, our Fitness Kickboxing Classes through SKILLZ Fit include a membership to Hyper Fight Club Adult Self Defense!

Never Struggle For Motivation Again
These group Fitness Kickboxing Classes are built to ensure that you never lose sight of your goals and your progress. Alongside a room full of classmates and the best professional staff around, you'll work harder than you ever thought possible.
With our Fitness Kickboxing Classes, you'll enjoy:
A collaborative environment
Support and feedback
Celebrations of your success
Sign Up Today For SKILLZ Fit Fitness Kickboxing In Canton
Take on the best training in Canton today with our Fitness Kickboxing Classes through SKILLZ Fit. You'll never want to turn back to traditional training again. To get started or to request more information on the many classes we offer at Canton Karate, simply fill out the form on your screen now and we'll take it from there!
Canton's only state of the art Martial Arts Facility